Lessons Learned: How to Approach Hurricane Season Prep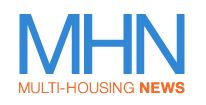 July 4, 2018 – by Timea-Erika Papp
KW Property Management & Consulting's Katalina Cruz shares the steps property managers and residents should take to better navigate the pre- and post-storm season.
The Atlantic hurricane season officially commenced on June 1 and property managers are preparing for storms that may be headed their way. Last year's hurricanes took a heavy toll on real estate, with Hurricane Harvey going down in history as one of the most expensive natural disasters in the U.S. Irma and Maria also left extensive damage behind, triggering a series of preventive measures that need to be taken, particularly in high-risk areas.
Katalina Cruz, COO of KW Property Management & Consulting, talks about what it takes to be ready for the hurricane season. She also reveals the lessons learned in the aftermath of 2017's storms and how property managers and residents alike should tackle insurance policies and claims.
What key steps should management companies and associations take to prepare their properties?
Cruz: With the 2018 hurricane season confirmed, a strong plan needs to be in place before a storm hits. The sooner the plan is put into place, the better. June 1 was the official start of the Atlantic hurricane season. We could have a storm develop any day now. The time to prepare is not when a storm is rolling in. Our job as property managers is to help associations get this plan off the ground long before the season starts.
Gather everyone together and think about last year's season. What worked well? What did not? Not everyone will agree at first. We recommend bringing in outside experts to discuss best practices to help break any ties. Use this discussion to make any necessary changes. Just having this plan is not enough—communicate it, practice it by training employees. All property managers and district managers should know the plan inside and out.
It's important to not only think about pre-storm procedures, but post-storm ones as well. Associations should be sure to have vendors in place that can help with the recovery process. What we are seeing throughout the property management industry and in our own operations are contracts with these vendors, including elevator technicians, plumbers, electricians and landscapers, with a clear timeline of when restoration services can be expected.
How can residents contribute to these preparations?
Cruz: Communication is key and all residents should be aware of the plan. With everyone on the same page, it's easier to put the plan into action, should it come to that. Evacuation orders are a big topic of discussion every year. There is always someone who would prefer to ride the storm out at home. Association leaders should be sure everyone understands the plan that is put in place and answer any and all questions that may arise. Our sister company, Rivergate KW Residential, urges these practices with its 13,000 managed multifamily units as well.
"The time to prepare is not when a storm is rolling in. Our job as property managers is to help associations get this plan off the ground long before the season starts."
Katalina Crus,
COO, KW Property Management & Consulting
What are some of the best practices when it comes to post-hurricane insurance claims?
Cruz: The post-hurricane claims process starts now. It is crucial for all property owners to have pictures and videos on file documenting their space pre-storm. After the storm, these images can be used to prove if any damage did, in fact, occur due to the storm. Some of our properties have even gone so far as to use drones to obtain footage of their high-rises.
Also, remember to file claims as quickly as possible. If a storm causes high levels of damage, as we saw with hurricanes Harvey, Maria and Irma, an influx of claims will slow the process and the time it takes for a claim to be reviewed. Consider hiring a public adjuster to help with filing.
Can you tell us about the most common reasons claims get denied?
Cruz: Following Hurricane Irma, we saw that the most common reason for claims getting denied was that many fell below the deductible. Associations should know that claims must be related to common areas or other areas specified in the policy. Our job is to make sure these associations are aware of their responsibilities. Reading and understanding the terms in a policy is a must. Speak with an insurance representative to help clear up any questions.
How can management companies make sure they are in the financial position to cover any post-storm repairs and damage?
Cruz: We cannot stress enough the importance of making sure there is a proper reserve to cover any costs below the deductible. These deductibles can sometimes be high and making sure there are funds available to cover the difference will help smooth the recovery process. With budget season quickly approaching, this should be on every condo board's meeting agenda.