KW Property Management & Consulting Names Zuly Maribona Senior VP Overseeing Key Florida Markets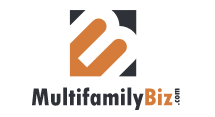 July 25, 2019
MIAMI, FL – KW Property Management & Consulting (KWPMC), a premier residential property management company that recently celebrated its 15th anniversary, has promoted Zuly Maribona to Senior Vice President. Based in Southwest Florida, Maribona has been instrumental to KWPMC's growth in the region for the past 11 years.
Maribona was previously Regional Vice President overseeing the company's portfolio of nearly 20,000 units at luxury lifestyle communities and high-rise condominium buildings in Collier, Lee and Hendry counties. In her new role, she is also helping lead expansion efforts in Orlando, Tampa and Jacksonville. Maribona will work closely with KWPMC COO Katalina Cruz to support the teams in those markets.
KWPMC's vast Southwest Florida portfolio includes Paseo in Fort Myers and Admiralty Point, Tiburon Estates and VeronaWalk in Naples. Maribona also oversees the KWPMC-managed Mountain Falls, a luxury motorcoach resort in Lake Toxaway, N.C.
"Zuly has been an exemplary member of our team since the early years of the company," Cruz said. "KWPMC's incredible growth in Southwest Florida – while maintaining the unparalleled level of hands-on service delivered to our communities – would not be possible without her. We are confident she will help replicate our success elsewhere in Florida."
Maribona first joined KWPMC as a Community Association Manager in 2008, eventually earning a promotion to Vice President. She is an alumna of Miami Dade College and has a Florida Mortgage Broker's License.
"I am excited to take on these additional responsibilities and grateful to KWPMC's leadership for the opportunity," Maribona said. "Our core values and operating mission to provide the highest quality management services have not changed since the beginning of the company. It is easy to be loyal to a company that is loyal to its people."
In addition to holding active LCAM and CMCA certifications, Maribona recently completed the University of Miami's Green Professional Building Skills Training (GRPO) program for professionals who incorporate sustainable and resilient practices into the buildings they oversee. The university offers the program in partnership with the Urban Green Council.