KW Property Management & Consulting Names SVP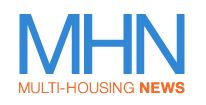 July 30, 2019
Zuly Maribona has been with the Miami-based company since 2008. In her new role, she will help guide expansions in Orlando, Tampa and Jacksonville, Fla.
KW Property Management & Consulting has promoted Zuly Maribona to senior vice president. In her new role, Maribona will work together with COO Katalina Cruz to lead the company's expansion efforts in the Orlando, Tampa and Jacksonville, Fla., markets.
Before the promotion, Maribona was regional vice president for Southwest Florida. In this capacity, she managed nearly 20,000 units of luxury lifestyle communities and high-rise condominium buildings in Collier, Lee and Hendry counties. Hired 11 years ago, Maribona first served as community association manager.
The company's newest senior vice president has a degree in business administration from Miami-Dade College and she recently completed the University of Miami's Green Professional Building Skills Training program for professionals who use sustainable and resilient practices into the buildings they manage.
KW Property Management & Consulting's Southwest Florida portfolio includes Paseo in Fort Myers and Admiralty Point, Tiburon Estates and VeronaWalk in Naples. Maribona also oversees Mountain Falls, a luxury motorcoach resort in Lake Toxaway, N.C.