KW Property Management & Consulting Expands in Palm Beach County with Significant Community Management Assignments
BOYNTON BEACH, FL – KW PROPERTY MANAGEMENT & CONSULTING, a premier residential property management company and one of South Florida's fastest-growing private companies overall, bolstered its Palm Beach County presence with the addition of the Palm Isles Master Association along with condominiums I, II and III and the Southwind Estates homeowners association in Boynton Beach. The neighboring resort-style 55-and-up communities bring 992 new residences to KWPMC's expanding the company's Palm Beach County portfolio.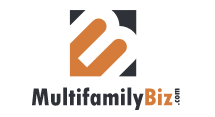 Click the image above to read the full article.
Tags: Bahamas, Broward/Ft Lauderdale, Jacksonville, Miami/Dade, Orlando, Palm Beach, SW Florida/Naples, Tampa