Residents May Be Able to Recover Special Assessments Levied Post-Storm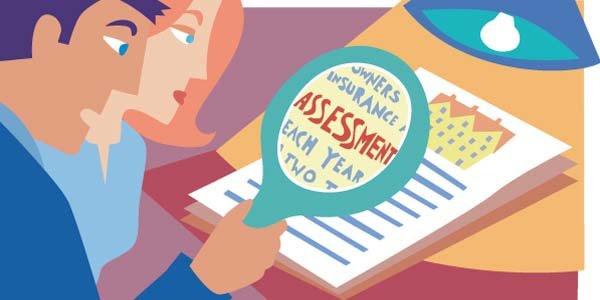 Last year, after Hurricane Irma came and went, many Community Associations were looking at cleanup and repair costs that exceeded their expectations – and budgets. How do Associations pay for storm damages and repair bills when they come due?
There are basically three ways to pay these bills: Borrow from the bank, raise the regular assessments in the coming years' budget, or levy special assessments.
Most Associations don't want to pay bank interest unless necessary, and they also don't want to raise regular assessments that much from year to year, so the most frequently chosen method used to fund these unforeseen expenses is through levying special assessments.
Post 2005 (Hurricane Wilma), the Florida State Legislature enacted broad emergency powers for Community Association boards to use after hurricanes to address these types of issues. For Condominium Associations, it is Section 718.1256, Florida Statutes; and for Homeowners Associations, it is Section 720.316, Florida Statutes. The emergency language is almost identical for both types of associations.
Section 718.125(1)(l), Florida Statutes provides that: "To the extent allowed by law … in response to damage caused by an event for which a state of emergency is declared … in the locale in which the condominium is located, may, but is not required to, exercise the following powers: … (l) Regardless of any provision to the contrary and even if such authority does not specifically appear in the declaration of condominium, articles, or bylaws of the association, levy special assessments without a vote of the owners."
Section 718.125(2), Florida Statutes goes on to provide that this power "shall be limited to that time…reasonably necessary to mitigate further damage and make emergency repairs."
In short, Association Boards can levy such special assessments at a board meeting to cover the cleanup and repair costs from the hurricane.
For condominium unit owners that have unit insurance, this special assessment can be a bonus to them because under their regular HO-6 Unit Insurance Policy, they have $2,000 loss assessment coverage, which they can recover from their insurer less any applicable unit deductible. Usually, all the insurer requires to pay off such coverage is a copy of the Association's notice of the special assessment levied and maybe a copy of the minutes from the board meeting at which the assessment was levied.
Some unit owners may have purchased higher loss assessment coverage than the $2,000, and some homeowners may have purchased such coverage in their homeowner's policy. Therefore, as a resident, if you get a special assessment for hurricane damage, check your unit or home policy to see if you can collect some or all of the special assessment from your unit or home insurance carrier.