Katalina Cruz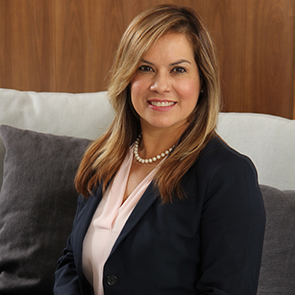 Katalina Cruz
TITLE: President, Co-Founder
CERTIFICATIONS: CPA, LCAM
Ms. Cruz is a Certified Public Accountant who received her Master's in Business Administration from Florida International University and her Bachelor's in Accounting from Florida International University.
She began her career as a professional at Arthur Andersen LLP in December of 1998. Ms. Cruz worked out of the Miami office, where she met Paul Kaplan. At this office, she performed audit services to publicly traded clients in a wide range of industries such as generic pharmaceutical, manufacturing, fuel products, retail and financial services.
She continued her career in public accounting by joining Ernst & Young LLP in May 2002. During her tenure at Ernst & Young she continued expanding her knowledge in other industries such as real estate and governmental audits. In addition, her main focus was developing her expertise in the field of generic pharmaceuticals.
Katalina Cruz has been with KW Property Management since October 2004. As such, she joined our organization during our infancy stage and has been an integral part of our growth. Her role within the organization for ten years was Chief Financial Officer. She not only managed all financial matters for KW Property Management but also functioned as the Director of Human Resources. As the Director of Human Resources she was an integral part in building our human resources framework and processes around managing our payroll system. Katalina helped to create the core values and vision for our Company that guide us in providing our customers a top quality experience.
In June of 2015, Ms. Cruz was promoted to the role of Chief Operating Officer. In her role, she has continued to strengthen the core competencies of the organization by remaining focused on delivering excellent customer service. Some of her focal points have been strengthening Company framework (people, process and technology), talent management and enhancing the customer experience.
Her professional memberships include the American Institute of Certified Public Accountants and the Florida Institute of Certified Public Accountants.