Property Management Tampa
KW Property Management & Consulting
Tampa Management Office
100 South Ashley Drive, Suite 1750
Tampa, FL 33602
F: (727) 253-4949
Community Management
In the News
Events
Reviews
Luxury Property Management in Tampa, Florida
We understand the complexities of working with associations, boards and homeowners, and deliver innovative solutions that are uniquely tailored to each property. The properties that we manage are beautiful to live in and exceptionally well-maintained with luxury lifestyle services far beyond expectations. We are one of the largest property management providers in Florida and the East Coast, with a full staff of CPAs and accounting professionals, providing you with accurate, timely reporting, strict financial controls and sound budgeting.
Employment
We are always looking for talented individuals eager to join our responsive team of professionals. Follow the link below to view available Property management positions in Tampa or other areas.
>> Property Management Jobs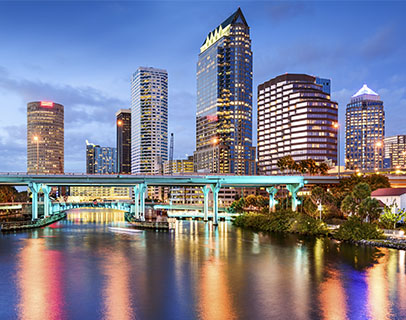 ---
Regional Management for Tampa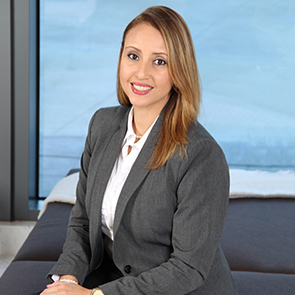 Zuly Maribona
TITLE: Senior Vice President
CERTIFICATIONS: LCAM, CMCA®, GPRO: O&M
As Senior Vice President Zuly Maribona oversees the Southwest Florida, Tampa, Orlando, Jacksonville and North Carolina markets. Based in Southwest Florida for the past 12 years and instrumental in the nearly 20,000 units of luxury lifestyle and high-rise communities within Lee, Collier and Hendry counties.
Zuly Maribona joined the organization in 2008 as a Community Association Manager. She was promoted to Senior Vice President in 2019 and leads over 300 team members. Employee engagement, customer experience, implementation of service metrics through a strong vision and development of people are key areas of focus for Zuly. Prior to joining KW Property Management Zuly spent over 15 years in areas of mortgage banking, technology and residential construction. Zuly holds a Business Administration degree from Miami Dade College. Her professional certifications and memberships include Green Professional Buildings Skills and Community Associations Institute.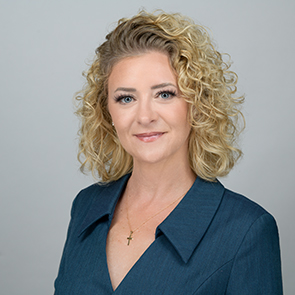 Erin Fabian
TITLE: Regional Vice President
CERTIFICATIONS:
Erin has almost 20 years of experience in hospitality, residential and commercial management, all in luxury high-rise and Class A real estate.
In Miami, Erin worked in luxury hotels while completing her Master's degree in Business Administration and then was fortunate enough to find property management, which became a new career path. She worked in residential luxury high-rises, in premier properties throughout South Florida, and was sought out to bring her expertise to the West coast of Florida, where she has lived and worked in the Tampa Bay area for the last several years.
Erin's key strengths are having a vision for organizations, leading and mentoring a team, and recognizing talent. She loves being a part of a dynamic team to drive strategic transformation. In her free time, Erin obtained a 500-hour yoga teacher certification, has written and published two fully illustrated books, is certified in Animal Assisted Therapy, and enjoys cooking elaborate meals.
Tags: