Why Community Associations Need To Consider Cyber Insurance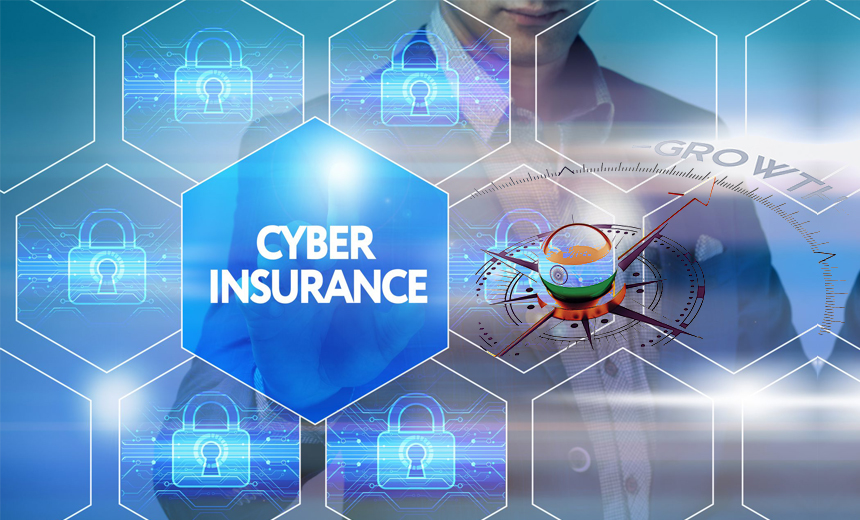 Condominium Associations, Homeowner Associations and Co-Ops are increasingly at risk of experiencing a Cyber event, leading to costly lawsuits, government fines, and data breach response costs.
Associations may not realize the extent of their vulnerability when it comes to cyber crime. Just as with any other small to mid-sized business (SMB), associations can be the target of malware infections and other cyber threats. In fact, SMBs suffer 58% of malware infections, according to a recent report released from Verizon. Furthermore, not only are small businesses being hit by hackers, the attacks are costing them a lot of hard-earned cash. In 2017, average malware-related costs for small and medium-sized businesses included $1,027,053 due to damage or theft of IT assets, and $1,207,965 due to disruption to normal business operations.
One of the reasons SMBs are so vulnerable is because they simply don't have the same resources large corporations do for cyber defense, but they do possess the valuable data cyber criminals seek. Community associations particularly keep valuable data on their computer systems, including homeowners or condo owners' bank accounts and routing numbers, credit card numbers, Social Security numbers and email addresses. Cyber criminals with this data in their hands can steal identities as well as funds.
How do hackers gain access to small business networks in the first place? The number-one tactic is via email, or, more specifically, email attachments. According to the Symantec's 2018 Internet Security Threat Report, 88% of malicious emails use malware-laden attachments to ensnare their victims.
There are also other ways data gets into the wrong hands, including:
A computer malfunction that inadvertently distributes a community association's confidential information in a mass email or on printed material, or posts of sensitive data on a website.
A cyber criminal who hacks the association's computer system and gains access to the association's bank accounts.
An association employee's or board member's iPhone, laptop or USB flash drive containing sensitive member and board executive session information is stolen.
A hacker breaks into a vendor's software program that records the association's payments and card transactions at the point of sale.
A vendor's employee scans the association's credit card information and sells the information to a third party for illicit purposes.
Board Members Can Be Liable
Community associations and board members can land themselves in hot water and find themselves liable if a cyber attack occurs. In addition to the loss to the association if funds are stolen, there may be compensation to owners if thieves steal their funds or personal information. There is also the expense to defend a potential lawsuit and resulting reputational damage to the association. Penalties may also be assessed if the targeted association failed to comply with state data-protection statutes. These statutes vary, which is why it's important for an association to understand its obligations under the law.
The Importance of Cyber Security
To help mitigate risk, it's important for the association to have a cyber security policy in place. This includes:
Review governing documents and local laws. These official documents will set up a foundation for adding a new cyber security policy.
Determine which individuals will handle the data and which individuals will ultimately manage cyber security. Keep close tabs on who gets access to sensitive data and who gets administrative privileges.
Outline a plan of action if security breaches or criminal hacking occur.
Set up a list of rules for using association mobile devices or computers to ensure that unauthorized people will not be able to access confidential information.
Establish a data breach plan. To prepare for a potential data breach, there are several resources from trusted authorities like the Federal Trade Commission (FTC). The Online Trust Alliance has an online guide about data breach preparation and the FTC offers resources that explain the process of securing association data and protecting customer data.
Provide board members with a set of guidelines. These cyber security principles can help community associations better understand new policies and see how to respond to potential cyber attacks and data breaches. They are key to bringing everyone onto the same page regarding cyber security policies and procedures.
Teach residents about cyber security. Educating residents about cyber security should be a priority for the association. This can be done via the community's newsletter, emails or letters directly to residents, along with tips posted on the community website.
Ensure that the association software is secure, with features that defend against malware and protect sensitive and confidential information. This includes creating strong passwords, updating software regularly, investing in an anti-virus solution, encrypting all data, and ensuring regular back-ups are being made, among other measures. Make sure the management company will not be sharing the association's private data with third parties or storing data on servers that are shared with other businesses or clients of the data host.
Secure Cyber Liability Insurance
In addition to having a cyber security plan in place to help mitigate the risk of a breach, it's also critical for an association to carry Cyber insurance. Note that General Liability insurance does not cover the impact of a data breach on the association. A Cyber policy includes first-party and third-party coverages. First-party coverage is for losses and damage to the business, while third-party coverage is for losses that an outside entity incurs due to a cyber event. A policy can be designed to pay for first-party expenses that include:
Legal and forensic services to determine whether a breach occurred and assist with regulatory compliance if a breach is verified
The costs involved to notify affected customers (homeowners, condo owners) and employees
Customer credit monitoring
Regulatory defense & penalties – coverage for defense costs and fines or penalties for violations of privacy regulations
Crisis management and public relations to educate customers about the breach and rebuild a company's reputation
Business interruption expenses as a result of the breach
Cyber extortion reimbursement for perils including credible threats to introduce malicious code; pharm and phish customer systems; or corrupt, damage, or destroy your computer system
A Cyber policy can also be designed to pay for the following third-party expenses:
Judgments, civil awards, or settlements a client is legally obligated to pay after a data breach
Electronic media liability, including infringement of copyright, domain name, trade name, service mark, or slogan on an intranet or Internet site
Policies, including the scope of coverage, terms, sub-limits, deductibles and other important factors, vary from one carrier to the next and it's important to work with an experienced insurance professional in designing a Cyber insurance solution that meets the needs of the association.
It is very important to meet with your agent and discuss this coverage. Many times it might be included in your General Liability, D&O or Crime policies but typically it has a very small sub limit. Protect your community and protect yourselves. Seriously consider adding Cyber Insurance to your associations Insurance Package.
This article was contributed by Jorge Acosta, Vice President at Risk Strategies, one of the largest insurance brokers in the United States with over two-dozen specialty practices. If you have any questions, please contact Jorge at JAcosta@risk-strategies.com or visit risk-strategies.com for more information.