Requirements for Electric Charging Stations in Condominium Associations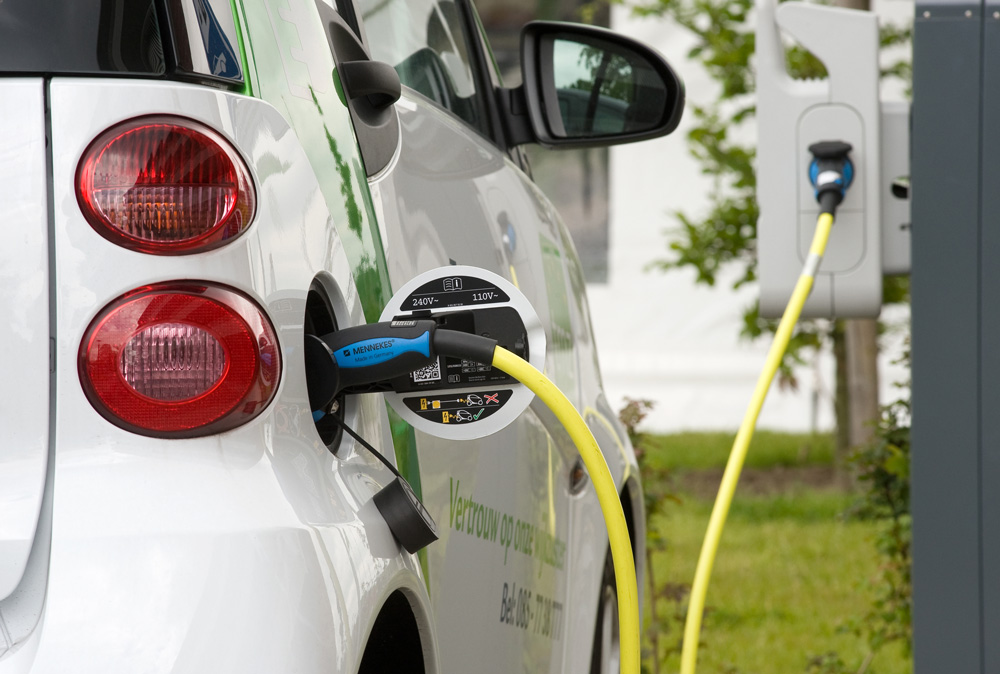 Plug-in electric vehicles are one of the fastest-growing segments of the automotive industry, and sources have claimed that sales of such vehicles are predicted to reach one out of every five vehicles sold during the next decade. As a result of this growing trend, condominium communities nationwide are confronted with numerous concerns which must be addressed in order to accommodate the needs of an increasing percentage of unit owners hoping to find a solution to their electric vehicles' charging needs.
Florida legislation adopted recently now requires condominium associations to accommodate owner requests to enable electric vehicle charging, with all the related costs being borne by the requesting owners.
Condominium associations have generally adopted two distinctive approaches to address needs and requests related to their members' electric vehicle charging needs. Some associations with available space for a dedicated electric vehicle parking area have opted to install shared community charging stations. Those communities opting for this approach may have pursued the installation of the charging stations on their own, while others may have availed themselves of third-party vendors interested in coordinating and funding the installation of such charging stations at the condominium.
This approach enables all residents and guests with electric vehicles to have first-come, first-served access to charging stations on a pay-per-use approach with user accounts and/or credit card billing facilitating the recovery for the utility and other costs incurred by the association. For those associations that have chosen to invest in the installation of the charging stations, surcharges may be built into the billing rates to enable them to offset their upfront installation costs over the course of a few years. For the associations that partner with a vendor for the installation of the stations, arrangements might be available for the associations to retain a percentage of the proceeds that the vendor retains from those individuals choosing to use their stations.
While proponents of such commonly available charging stations claim that the amenity enhances property values for the units within the community, we caution that association managers and directors should be mindful of governing document restrictions which may restrict or condition such amenities, limitations with building infrastructure which may preclude or hinder the installation, long-term commitments that may be requested by certain vendors seeking to install such facilities, and limitations that the association might have with regard to the funding of the improvement.
The other approach is for personal charging stations to be installed for specific units on a case-by-case basis. These types of charging stations are usually installed by or on behalf of unit owners individually, and they may be as simple as installing an outlet to which the vehicle may be plugged or may be significantly more elaborate. While level one charging stations require only a standard 110-volt household outlet, they are undesirable for EV owners because they take anywhere from 12 to 20 hours for a full charge. Level two charging stations use a 220-volt outlet (such as those for large appliances and water heaters) and provide two- to four-times faster charging than level one charging.
The installation of level two charging stations have been said to average around a couple of thousand dollars for basic models and, in addition to the faster charge times of four to eight hours for a full charge, some of the more advanced features include retractable or suspended cords, usage tracking and billing capabilities, and the ability to charge up to four cars at once. Of course, other considerations arise in connection with this type of approach to EV charging stations. For instance, associations should be mindful of the contractors that will be allowed to perform the installation as well as capturing data for the electrical consumption related to the use of such charging stations to ensure that the association is not held paying for the applicable vehicle owner's electrical use. Additionally, associations should be mindful of the long-term implications related to the burden that may be incurred by the association when many of its residents are plugging their vehicles into the building's power source.
Notwithstanding which approach for electrical vehicle charging solutions an association's board and management chooses, associations should make sure to retain the services of experienced and licensed electricians to determine the right connection points and conduct all the necessary planning, permitting and installations. They should determine whether the charging stations will be individually metered or whether to use a fixed monthly fee per vehicle.
The board of directors will also need to determine whether it may or will fund the installation costs for the charging stations or pass them along to the requesting owners.
As the use of electric vehicles continues to grow, progressive-minded condo associations will be better equipped to address this technology and will gain a significant edge by helping their unit owners to go green and drive electric.
Contributed by Roberto Blanche of Siegried Rivera. Roberto C. Blanch has been a member of the firm since 2001 and concentrates his practice in community association law. He represents condominium and homeowners associations throughout Florida, handling a broad range of legal issues pertaining to the operation and management of community associations. Mr. Blanch handles all aspects of community association law including, but not limited to, covenant enforcement, interpretation of governing documents, vendor contract negotiation and drafting, amending governing documents, preparing for and attending board and membership meetings, elections and recalls, collections, fair housing issues, and insurance claims. He also assists associations who are undertaking the turnover process, guiding them on the hiring of experts and representing them in construction defect claims.
Please visit https://www.siegfriedrivera.com.