Protecting Your Florida Home: Tips for Snowbirds and Summer Travelers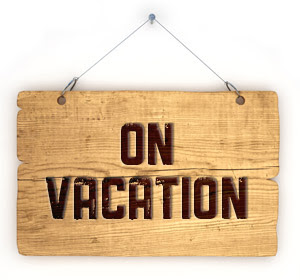 Whether you are a snowbird heading north in order to avoid Florida's brutal summer heat or a family getting ready to travel for the summer, there are ways you will want to safeguard your residence before taking off. Florida's near-tropical summer climate makes humidity control, flood protection and mold and mildew prevention three areas of concern for every absentee homeowner – whether you are gone for the season or just a month or two. If you are a part-time Floridian or a hardcore summer traveler, here are some important home closing procedures to help you protect your property.
Monitor Your Electricity and Water Bills for Unusual Variances
Monitor your usage while you are away and check for any unusual changes in energy usage. For example, a variance in your electric bill could indicate an appliance or A/C malfunction.
Humidity
Summer in Florida means oppressive heat and very high levels of humidity. Nearly everything in your Florida home is vulnerable to the effects of high humidity, which causes: rusting appliances; mold and mildew growth; corrosion to electronic equipment and computers; deterioration to wood, cotton and leather; warping of woodwork; musty odors; insect infestation; and flaking paint and peeling wallpaper.
Humidity Management: Normal humidity levels are between 30 and 50 percent. You can control humidity levels in your home and inhibit the growth of mold and mildew by blocking outside moisture and minimizing indoor moisture by:
Remote Monitoring: To check the temperature and humidity levels in your Florida residence while you are away, consider installing a remote thermostat control. These nifty devices allow you to monitor your home's "vitals" via phone or computer and make temperature adjustments from afar. They also send out automatic alerts to your phone or email address if the inside temperature gets too high or too low, based on your set points.
Flooding & Leaks
In addition to keeping humidity out of your Florida home, you'll want to prevent unwanted water from seeping in. That moist, salty sea air wreaks havoc on appliances and electronics. Remember that hurricane season hits in the summer and fall, bringing torrential rain and high winds, along with the risk of leaks and flooding.
Remote Monitoring A strategically-placed water sensor hooked up to a remote monitoring system will alert you by phone or email if there is a water leak in your home. Water sensors can be situated anywhere prone to flooding and leaks – under your sink, by a toilet, by doors and windows, or under appliances like the washing machine and dishwasher. Another flood-risk location is the condensate pan in your A/C unit which can clog and overflow. A simple float switch connected to your remote monitoring system can be used to monitor this.
Mold and Mildew
Florida's warm, humid weather creates the perfect environment for mold, mildew and bacteria to grow. Since pests and organisms attack organic materials, it is important to do a thorough job cleaning, vacuuming and disinfecting your home before you vacate.
A/C settings and mold prevention
Change your A/C filter. If it is washable, then wash it. An accumulation of dirt plus the summer heat and humidity can lead to mildew and mold growth, which can spread through the house.
For programmable or smart thermostats: Set your A/C to run at 72 degrees for just two hours each morning before sunrise and at 88 degrees for the remainder of the time.
For non-programmable thermostats: Set your A/C to run at 80 degrees while you are away. If you live in a condo or apartment, set your A/C at 77 degrees.
Set the controls of your humidistats and/or dehumidifiers to 58 percent RH to maintain acceptable humidity, since some humidistat sensors are inaccurate by as many as 10 percentage points.
For maximum energy savings: Use portable dehumidifiers instead of air conditioning. Set dehumidifiers at 58 percent by sinks and showers, and use one for every 1,000 square feet. Be sure to place the dehumidifiers so the water runs into the shower or tub drain.
Open your closet and cabinet doors, just to keep fresh air moving in and out of those areas.
Appliances
Cable or satellite boxes: Unplug or turn off to avoid paying for energy you aren't using.
Water heater: Turn off the circuit breaker to the water heater.
Small appliances and electronics: Unplug. For security reasons, you may want to place timers on indoor lamps. If you leave your broadband connected when away, you can use smart plugs to control table lamps.
Dishwasher: Empty and leave the door open.
Washing machine: Leave the lid open.
Refrigerators:
If you prefer to keep your refrigerator on, set it at its warmest setting.
If you prefer to keep your refrigerator off, make sure to clean the interior with a solution of 1 tbsp. of baking soda in 1 quart of water, dry thoroughly and leave doors open. Turn off the circuit breaker to the refrigerator. Remove all food from the freezer and refrigerator, and leave the door(s) propped open.
If you have an automatic ice maker, switch it to the "off" position.
Safety and Security
Make sure all smoke alarms are working and have fresh batteries.
Turn off the main water valve unless you have an automatic fire-sprinkler system. If you do, turn off the water valves to your washing machine, kitchen and bathroom sinks, dishwasher and toilets.
Ask someone to check on your property every few weeks for problems that could pop up, such as plumbing leaks or storm damage. Make sure that your property manager has your emergency contact information or can reach you (or a designated individual) while you are away, in the event of an emergency.
Make sure all doors and windows are locked.
Close your drapes and blinds. This will help keep strangers from peeping in to see what you own and check for signs you may be away.
Stop newspaper/mail deliveries. Stacks of paper outside or a full mailbox may attract unwanted attention.
Following these steps should help ensure that your Florida residence will be clean and beautiful when you return home!