Navigating Budget Adjustments & Increases: A Guide to Effective Communication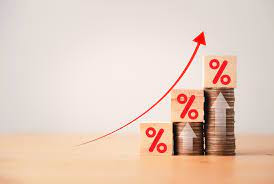 ARTICLE CONTRIBUTED BY: OSCAR BORRAS, REGIONAL VICE PRESIDENT AT KW PROPERTY MANAGEMENT & CONSULTING
In today's ever-evolving economic landscape, associations are grappling with the challenge of balancing rising costs of goods, services, insurance, and wages while ensuring the smooth functioning of their operations. As guardians of these communities, it falls upon us to master the art of communicating budget adjustments effectively.
Surprisingly, this endeavor need not be as daunting as it may seem at first glance. What it requires, however, is a strategic shift in our conventional approaches. Each association operates within a unique set of dynamics and socio-economic influences that dictate the effectiveness of communication. Nonetheless, there are key steps we can undertake both beforehand and during the communication process to enhance the reception of crucial messages among our membership.
Embracing the "Be 'OPEN'" Framework
In our pursuit of excellence in communication, we present the distilled best practices encapsulated in what we term the "Be 'OPEN'" framework:
O: Open Communication
Consistency is the cornerstone. Regular meetings, be they monthly or quarterly, provide the platform for vital discussions. Consider incorporating a standardized agenda that includes a financial overview. Keeping members abreast of the association's financial trends fosters an environment of informed decision-making. Importantly, it aids in articulating necessary budget adjustments, eliminating unwelcome surprises.
P: Prioritize Transparency
Numbers speak with clarity, and candor is appreciated when addressing sensitive matters. Honesty proves more prudent than retracing steps due to incomplete or misleading information. Presenting comprehensive data minimizes the need to address easily resolvable queries. It is crucial to avoid understating expenses to project a more favorable image.
E: Engage Your Constituents
The voices of our members deserve our full attention. By organizing budget workshops and fostering open dialogue, we underscore our commitment to inclusivity. While communication often centers around the Board and management, it is paramount to remember that we serve a community. Dedicate time to address concerns, correct misconceptions, and encourage feedback.
N: Narrate the Conversation
Our professional stance matters. The delivery of messages is as crucial as their content. Positioning ourselves as knowledgeable and reliable sources of information is instrumental in facilitating acceptance. Confidence in delivery is pivotal in ensuring members' comfort and trust in the shared information.
A Tailored Approach
It is important to emphasize that the "Be 'OPEN'" framework is not a one-size-fits-all solution. Instead, it provides a strategic foundation for simplifying complex conversations regarding financial matters within our communities.
Furthermore, we should not overlook the importance of reminding our members that association income plays a crucial role in supporting our operations. We have discovered that something as straightforward as drawing parallels between maintenance fees, and essential service taxes paid to your local municipality, helps us grasp and value the concept. Anything that aids our communities in understanding that these increases are not discretionary, but rather a necessity.
In conclusion, successfully navigating the realm of budget adjustments requires careful attention, empathy, and patience. We must recognize that the messages we communicate can have a profound impact on our residents. By positioning ourselves as their advocates and thoughtfully providing relevant information, we enhance our standing within the community and are able to address these challenges with greater ease.