Five Questions for Lisa Miller, Florida's former Deputy Insurance Commissioner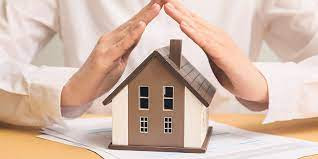 ARTICLE CONTRIBUTED BY: LISA MILLER, CEO OF LISA MILLER & ASSOCIATES
Q: Why are Florida's property insurance rates the highest in the nation?
A: Three reasons: weather, litigation, and reinsurance. Florida is a peninsula that sticks out into the warmest ocean and gulf currents in the nation. It has 1,300 miles of coastline with nearly 75% of Florida's 22.5 million residents living within 15 miles of a coast. We are a hurricane magnet. Insurance rates are priced to that risk and we can't do anything about the weather. On litigation, the Florida Legislature did its best this year to provide long term consumer rate relief with House Bill 837, the historic tort reform bill. Florida has 7% of the nation's homeowner's insurance claims yet 76% of the nation's homeowner's insurance lawsuits. Those lawsuits have been driving rate increases. That leaves reinsurance, which is simply "insurance for insurance companies" to help carriers pay claims in catastrophic events, such as hurricanes. Up to half of a homeowner's insurance premium goes toward paying reinsurance. Unfortunately, the Florida Legislature this year did not pursue additional reinsurance relief.
Q: What should a condo board do to manage these increases?
A: Since there are now new condominium association reserve requirements, the maintenance required and performed by law will be excellent news for insurance companies and their policyholders who will enjoy the resulting reduced rates. As roof repair/replacement and other maintenance is completed, make sure your insurance company knows! Your agent will be the communicator. The legislature this year passed SB 154 which revises the milestone inspection requirements for condominium and cooperative buildings that are three or more stories in height, born of the deadly June 2021 Surfside condo building collapse.
Q: Do we expect rate increases to continue?
A: Not at the levels we have seen the last couple years. We are estimating another 10% to 15% for 2024 versus the 40% plus we have seen in 2023.
Q: What should the Florida Legislature do to get rates down?
A: While the legislature provided long term relief, it did nothing in this year's session to provide meaningful short term rate relief. It needs to pursue an additional reinsurance bridge by creating the Florida Insurance Rate Reduction Mechanism (FIRRM), to build upon 2022 reforms.
Q: What can a board member do to get engaged?
A: You can make a difference! Contact your state senator and state representative and let them know how you and your family are being impacted by higher insurance rates. Here is an example of what to write.
Lisa Miller is a former Florida deputy insurance commissioner who now serves as a disaster insurance and recovery expert and CEO of Lisa Miller & Associates, a Tallahassee, Florida business development, government consulting, and public relations firm. She has appeared on several recent KWPMC webinars on this subject and is host of The Florida Insurance Roundup podcast.