Many "A" Grades as More Insurance Carriers Enter the Florida Market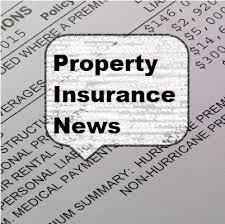 Yet many signs of caution, further action needed
Demotech issues a strong report card for its Florida property insurance companies, another carrier enters the marketplace, the reality check that we're not out of the woods yet, plus the NAIC calls for states to collect more granular data to find property insurance affordability and availability gaps. It's all in this week's Property Insurance News.
A Financially-Stable Market: Demotech, the financial ratings and analytics firm that reviews the financial stability of many of Florida's domestic property insurance companies is out with almost all of its mid-year reviews. Its July 28 website update as of July 28 lists Financial Stability Ratings of "A" or higher with just a few firms reportedly awaiting review.
Market Expansion: The Florida Office of Insurance Regulation (OIR) made news this past week by announcing that it had authorized a second property insurance company this year to begin writing policies. Texas-based Mainsail Insurance Company joins Tailrow Insurance Company which was authorized as a domestic carrier in April – following passage of HB 837 this spring which eliminated one-way attorney fees in all insurance litigation and other critical reforms. Insurance Commissioner Michael Yaworsky said the two new market entrants are "evidence that recent legislative reforms are having a positive impact for consumers." OIR is also seeing greater participation in the Citizens Insurance depopulation program, with 280,000 Citizens policies approved for takeout by the private market through October.
Not Out of the Woods Yet: Those new market entrants will enjoy the benefits of a fairer claims litigation system. But some of the recent reforms, including elimination of one-way attorney fees, are in litigation as to whether the reforms retroactively to the more than 740,000 Hurricane Ian claims. Notices of Intent to Litigate filed against insurance companies have exploded (8,400 more filed in May over the previous May 2022 per OIR).
The legislative reforms are going to take time to implement before consumers see rate relief. Homeowners insurance rates increased 40% this year on average with the expectation of a smaller increase next year of about 10-15%. You know the market is still in trouble when even the affluent in high-priced homes are having problems obtaining coverage. One recent homeowners policy on Key Biscayne cost $180,000 a year.
Commercial insurance rates are impacted as well. "It is really, really tough right now," McKibbon Hotel Group President Joe Taggart told the Tampa Bay Business Journal. "You have lenders requiring insurance that carriers just won't provide, and it's cost prohibitive… [hoteliers] are seeing two-to-four-times premium increases. It's making it real difficult to make the numbers work," he said. Others report what we have in these pages – that in the last three years, condominium insurance rates in some areas have increased by 300%. Some can't find coverage at all. Other commercial property owners are considering self-insuring, which as the Business Observer recently noted, is particularly risky in Florida.
The rapidly rising cost of reinsurance is one of the big reasons. Up to half of a homeowner's insurance premium goes toward paying reinsurance. While the legislature provided long term relief, it did nothing in this year's session to provide meaningful short term rate relief. It needs to pursue an additional reinsurance bridge by creating the Florida Insurance Rate Reduction Mechanism (FIRRM), to build upon the 2022 reforms.
NAIC Nationwide Data Call: To better understand – toward resolving – the challenges of property insurance availability and affordability, the National Association of Insurance Commissioners (NAIC) announced it will issue a data call to help state insurance regulators collect better information on an ongoing basis. The focus will be on more granular data to "identify potential new coverage gaps, including changes in deductibles and coverage types," especially in geographic areas within a state that aren't doing as well as the overall state market. "The goal will be to develop a long-term, robust data collection strategy to help regulators more nimbly respond to inquiries related to their property markets versus a one-time data call," the NAIC said.
This article first appeared in the LMA Newsletter of August 21, 2023