KW Property Management & Consulting Turns 15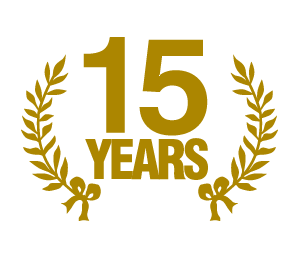 Leading residential property management company celebrates milestone with employees throughout Florida
May 2019 – KW Property Management & Consulting, a classic Miami entrepreneurial success story, is celebrating its 15th anniversary throughout the month of May with special events at its offices throughout the State of Florida. Since former Certified Public Accountants Paul Kaplan and Robert White launched the residential property management company in May 2004, KWPMC has evolved into an industry leader and the largest private company in the market with more than 1,500 employees and 80,000 units under management.
When Kaplan and White started KWPMC, most of their top competitors had been in the business for decades. Yet, they have grown the company organically – one property and employee at a time – to become one of the largest in the industry. Kaplan and White accomplished this while navigating the 2008 real estate crash and without acquiring or merging with another company, a rare feat in the property management industry.
Much of KWPMC's meteoric rise can be attributed to the company's family-like corporate culture and because they provide the most cutting-edge and highest quality property management services to its clients. The company takes pride in the fact that it still manages the very first property it was ever awarded.
"Everyone involved has played a pivotal role in making KWPMC what it is today," said KWPMC Managing Director and Co-Founder Paul Kaplan. "We owe the last 15 years to our amazingly dedicated team members, past and present, for believing in our vision and being a part of this journey."
KWPMC's recent growth has taken the company to another level.
Over the past three years, the company has expanded from 700 to more than 1,500 employees and from 65,000 units under management to more than 80,000. The leadership of KWPMC has created a culture that empowers people of all ethnicities and backgrounds to grow alongside the company. Four of the eight company owners are female, with two of the four joining the company in its beginning stages and working their way up to the partner level.
The aggressive portfolio expansion can be credited in large part to the successful creation of the company's 5-Star/5-Diamond Hospitality Luxury Services division. Through the division, KWPMC provides clients with a suite of management services on par with high-end hotels, making it a dominant player in the luxury high-rise property management space. Partnerships include the likes of some of Florida's high-profile developments such as Privé at Island Estates, The Marquis, Grove at Grand Bay, Oceana Key Biscayne, Oceana Bal Harbour, Admiralty Point and Jade Signature to name a few.
In each of the last two years, the South Florida Business Journal has honored KWPMC during its annual "Business of the Year" awards.
"When we started 15 years ago, we could only hope to experience the level of success that we have," said KWPMC Managing Director and Co-Founder Robert White. "Our vision moving forward is to continue to expand into new markets, partner with a diverse portfolio of communities and developers and continue our hands-on management. We look forward to what the future holds, and to another strong 15 years."