Has COVID-19 Affected Your Community Association Collections?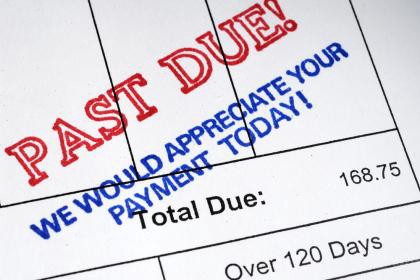 The COVID-19 pandemic has led to widespread economic problems from high unemployment to significant business closures. With the news focused on the latest round of governmental assistance for taxpayers and businesses, it's normal to wonder how your neighborhood association or fellow homeowners may be affected. Many homeowners are facing long-term financial instability and job vulnerability which can have rippling effects on both HOAs and Condo Associations. We've previously discussed on our webinars and in blog entries the reasons that community associations can't just halt payment collections and the potential results from not collecting assessments but what other aspects should your board be thinking about? Here are some ways boards can handle the changing state of the economy while supporting community residents and making ends meet with management and operations costs.
What to Expect
Associations should be ready for residents to have difficulties paying dues and maintenance fees consistently during this period. Many people are facing a sudden drop in household income that simply makes it impossible for them to maintain the level of payments they could before. In addition, during shelter-in-place directives that are still active in various parts of the country, members may feel less inclined to pay for the upkeep of common spaces and outdoor areas that in many cases they aren't allowed to use due to state and local mandates. Vendors and contractors, however, will still want regular payments, so it is crucial to maintain a steady stream of dues.
Your owners may feel as though paying for amenities that they can't currently use is unfair, but it's important to communicate with your community about the financial requirements of your community and how and why the assessments are still required. Having an open meeting to discuss the ways in which their payments are applied and how leaving these unused amenities without proper maintenance could lead to much larger expenses in the future for repairs. If homeowners understand the financial responsibility and can access information about common-area amenity closure and reopening plans they may feel less frustration during this stressful time.
Planning Ahead
Whether you have already noticed a decline in dues or have barely seen a dent, it is still important to plan for heavier potential losses in the future. To put yourself in the best possible position, continue sending out regular payment reminders. Expect residents to participate in the collections process. It may seem compassionate to offer deferred payments, but this will can make things more difficult later when you try to enforce a payment schedule again. For members that miss payments, reach out to them to determine whether they are experiencing financial difficulties or just overlooked the deadline. Open communication is key to knowing how members are doing and encouraging them to continue payments.
It's also important to consider all of the potential options, while deferring payments can and indeed often does lead to issues with growing debt, it's important to know that not all communities experience financial hardships in the same way and not all owners do either. Work with your community financial team and community management representatives to determine what plans work for your specific community.
Be Flexible
While maintaining a steady income is necessary, this should not come at the price of residents' well-being. You can make a conscious effort to support members of your association by implementing new collections guidelines. Begin by assessing the community's operating budget to determine where reasonable cuts can be made to lower costs and ease the burden on furloughed residents. Different states and banks have different laws for credit extension and borrowing limits that may impact how much a community can take on in terms of debt. This can be worth looking into, especially for harder-hit communities in those areas where government lock-down restrictions may be affecting more and more owners. New collections policies can also help out residents. Such policies may waive late fees, interest payments, and extend foreclosure deadlines. Commence legal proceedings in accordance with state laws and with sufficient notice given to the homeowner.
All of these suggestions obviously require a lot of planning and preparation so it's important to recognize the time and energy that will be required of your board members and try to ensure that they don't suffer from burnout during this time.
Moving Forward
Consider general spending in your association. Postpone any non-essential projects, and those projects whose benefit cannot be utilized until the pandemic is fully over. Furniture upgrades and other enhancements should be taken off the table for the time being. The board of directors should review payment, reminder, lien, and foreclosure timelines for their specific community and make sure that it is reasonable for both residents and the association. Be ready to make different decisions for different residents based on their financial situation and other key factors. Finally, don't expect a sudden resolution of economic difficulty by the end of the year. Have conversations about reserves, credit lines, and spending, and make decisions on the assumption that nothing will change drastically for at least another year- this will make sure you are prepared for whatever the economic situation looks like further down the road.
For more information on how to maintain revenue, connect with your KWPM manager and District Manager or if you are not a client, reach out to Tim O'Keefe at tokeefe@kwpmc.com.