Essential Team Building Tips For Your Staff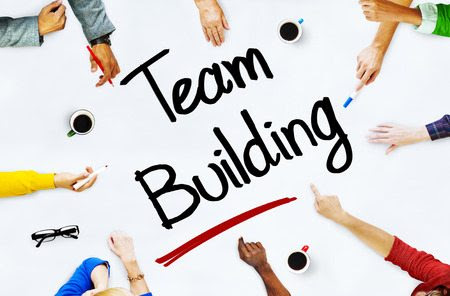 By Tracie Cyganiak, Melissa Diaz and Lee Gouny
To create a true sense of community within a condominium or homeowners association, it is important to first build a community among staff. From top management, all the way down to and including third-party vendors, everyone must work together with a shared vision to achieve the same goals.
Implementing certain techniques and initiatives can go a long way towards boosting morale and building camaraderie. A team must be taught, motivated and molded in a structure where each member feels valuable and helps establish a family bond. This can be accomplished by taking the following steps:
Cross-Training
Staff members must be involved to help advance projects. Cross-train the team. Help individuals understand the responsibilities of other team members. This provides an idea of how each individual fits within the larger puzzle of the community. Cross-training also demonstrates the potential for professional growth by raising awareness about the different roles and responsibilities that are carried out to ensure the smooth and successful management of a community. The more people work together to accomplish goals, the stronger the team bond becomes.
Pow Wows
Pow-wows, or short meetings where everyone can voice their opinions freely, provide an opportunity for staff members to ask questions – even if it is something they should already know. Every few weeks, managers can use this time to meet with each department to encourage feedback from the team regardless of whether it is good, bad or ugly. Groups can celebrate accomplishments and discuss matters of concern in the same welcoming environment.
Feed the Team
Meetings and training sessions do not have to be all about work. Consider holding monthly lunches or weekly snack breaks where the team will feel appreciated. This is where the minds meet and when a more relaxed staff lends itself to more openness, sharing and creative problem solving. Informal gatherings off-site or in a social setting allow for team building and casual conversation. This will lead to an understanding of personal achievements, goals and productivity.
Friendly Competition
Remember to have fun throughout the work day. Teams that laugh and sing lyrics relating to events of the day can also come together in stressful times. A friendly competition among team members is a great way to motivate staff. Hold little contests to memorize the mission statement, encourage team members to get to know each other or even celebrate the employee that gets the most accolades from residents in a specific time period.
Quarterly Reviews
On a quarterly basis, hold more formal, long-form meetings. Use this time to review the past quarter, discuss if goals and timelines were met, what distractions and obstacles delayed projects and put together a plan for the next quarter that everyone is in agreement with. Make sure everyone is on the same page and work to meet expectations decided on by the entire group.
At these reviews, managers can share experiences they have dealt with at different communities and break down how this relates to the big picture. Never criticize one team member in front of another, as negative energy can have an adverse impact. Instead, discuss how the team can learn and what can be applied. Recognize any employees who have gone above and beyond, which in turn helps motivate others to do the same.
Designate a Point Person
An effective manager anticipates the needs of staff members and makes them aware that management is proactive in addressing their problems. Keeping doors and ears open builds trust and contributes to overall team satisfaction. Consider identifying a point person on the team that everyone seems to open up to the most. Management can work with that person to resolve any issues that are shared with them. Creating a safe environment for employees to vent freely can solve problems before they escalate.
Developing a strong team takes a village and must include effort from everyone involved. As a manager, the objective is to foster an environment that employees feel comfortable and safe in. Being fair and consistent are critical to advance the team towards the ultimate goal of client satisfaction.
Tracie Cyganiak is District Manager for the KWPMC West Coast Florida Region. Melissa Diaz, LCAM is Property Manager at the Loft Downtown II in Miami. Lee Gouny is General Manager at Island Walk in Naples, Florida. KW Property Management & Consulting (KWPMC) is one of the largest residential property management companies in Florida, with more than 1,500 employees and 75,000 units under management. Its portfolio includes upscale high-rise towers, townhome communities and homeowners' associations. Visit www.kwpmc.com for more information.