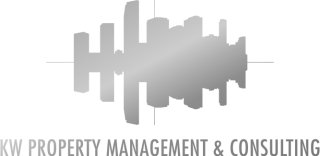 BUDGET CONSULTING FOR LUXURY PROPERTIES
KW PROPERTY MANAGEMENT & CONSULTING (KWPMC) proudly serves many prestigious developers of condominiums, homeowners associations and luxury mixed use projects. These properties trust KWPMC to deliver the highest quality, turnkey management tools and services including financial accuracy, operational excellence, maintenance knowledge, effective communication and administrative precision. Even with these high expectations, our customers consistently applaud our diligent budget processes and controls.
For mixed-use projects, budgeting drives every aspect of the residential, retail and hospitality vision. KWPMC provides a team led by one of our CPA-partners that grasps the complexities and challenges of the project. Our experienced KWPMC accounting professionals work alongside our experts in Operations, Engineering and Hospitality to ensure the project's forecasting accuracy and to drive home the vision of the project.
No matter how complex the project, we are committed to budgetary excellence. More importantly, we've proven we can deliver.
Initial Budget Preparation & Consulting
We've helped numerous developers prepare and compile customized budgets for their mixed-use projects. KWPMC supports the developer's vision with services that help determine a clear budgetary strategy including the below:
Open Collaboration with In-House Accounting Departments
Detailed Financial Review
Review of Architectural Plans
Review of Sales and Marketing Materials
Review of HOA/Condominium Laws and Governing Documents
Review of Management Agreements
Insurance Consultation
Initial Operating Budget Preparation and Documentation
Complete Set of Workpapers to Support Budget Items
International Development
KWPMC works with international developers in much the same way we work domestically. Utilizing our own experts, as well as other sources, we provide initial budgets based on specific country/municipality requirements. Budgets may be detailed in local currency as well as in U.S. dollars.
Working with Fine Hoteliers
KWPMC also works with luxury hotel brands to prepare financial reports and budgets for their residential components. This includes providing timely financial statements with supporting schedules, various budget reports and any other specific requests.
Contact Us
To learn more about KW PROPERTY MANAGEMENT & CONSULTING, and how our approach to budgeting will drive your luxury project forward with confidence, ease and efficiency, visit kwpmc.com.
Sandra Bennett | 954.850.4357 | sbennett@kwpmc.com